About David E. Zeller Insurance Agency, Inc.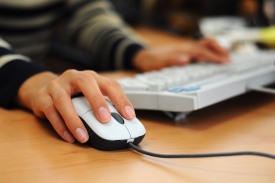 The David E. Zeller Insurance Agency, located at 370 on the Lynnway (Route 1A North) in Lynn, MA, 01901, takes great pride in having access to over 40 Insurance Companies to choose from offering superior coverages and affordable premiums. Let us help you find your way to a Better Quality Service and Coverage. We set ourselves apart by offering Value Added Special Services and covering Insurance Exposures that may be overlooked by many Agents. Many times we can be a gatekeeper to incurring unnecessary Legal and Accounting Services!

We Work for You: Since we are not limited to any one company, we can shop the entire Insurance Marketplace to give you the best protection at the most competitive price.

We are Specialists in: Auto/Home/Umbrella Packages, Livery, Taxis and Uber Coverages, Restaurants, Garage Owners, Apartments or Condo Owners, Workers Compensation. YOU NAME IT, and WE CAN INSURE IT!

For People Who Want Unrivalled Insurance Protection They Can Rely On.
Are you tired of getting the run around from your current agent or company?
Are you put on hold indefinitely?
Does it take 3 phone calls to 3 different companies to solve all of your insurance needs?
Finally, our exclusive insurance programs can eliminate dangerous gaps in your protection and make your life easier instantly!
CALL US TODAY at (781) 595-2071 with any questions you may have...
There is NO CHARGE and NO OBLIGATION!